Various Types of Private Spas
The hotel's private open-air bath, there are three types of bath to elaborate them.

For in-house guests, can use the bath 24 hours till your check out without any surcharge.

Those who bathing only, availabile during 10: 00 am to 14: 00 pm.
Sucharge: 1500 JPY / adult; 1000 JPY / child (from 3 years old to 12 years old)
Yumewo-itsumademo (to dream eternally)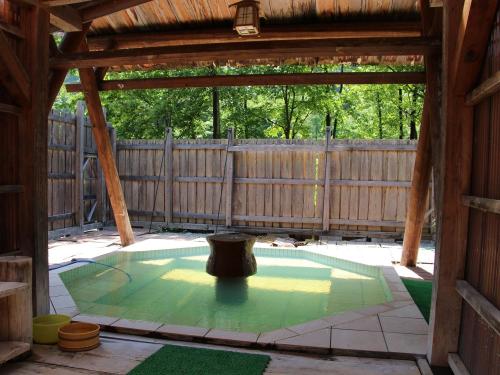 The bath is a spacious octagonal bath.

The only roofed open-air bath, that you can enjoy even in rainy days.
Kajika (Sculpin)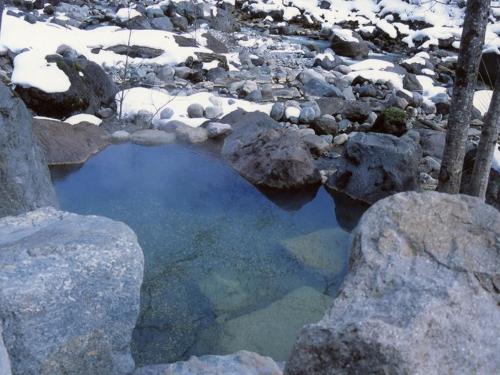 This private spa has a great riverfront view of Kamatagawa.
You can enjoy it's best location of the panoramic view of Mountain Yarigatake, with the sound of the river flow that makes you feel like you are soaked in the nature.
Bosono Kamayu
The private spa is made from cook beans to make miso in Taisho era (1912-1926).
We have used the actual lids of the pot as the entrance roof and bath.
You can enjoy the beautiful view of Mountain Yarigatake on a sunny day.